About us
Our Scout group caters to all children from the ages of 6-14 years old. We meet weekly during term time with our younger sections (Beavers & Cubs) meeting on Wednesdays and our older Scouts meeting on Thursdays.
N.B. Cubs are currently split between Wednesday & Thursday afternoons to facilitate social distancing.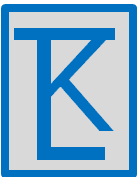 At the 14th Southgate, our members wear a badge with the letters T, K & L – standing for Trust, Kindness and Loyalty. This comes from the 1st, 6th & 2nd Scout laws (our group was founded as the 162nd North London) and we expect all of our members to uphold these values.
All of our sections focus on team work, youth leadership and learning skills for life. If you would like to know more about what each age group does, please view the web pages for the Beavers, Cubs and Scouts or contact us.
Location
We meet at the Vincent Fleming Scout Centre, Green Road, Oakwood, London, N14 4AP.